Bold BBQ Wedding & Event Catering
Below is an overview of our Wedding & Event Catering options, including both our Premium and Traditional BBQ Menus, Hors d'Oeuvres and other add-on options. Fill out the form at the bottom of the page, or give us a call at (720)526-2227 to get started!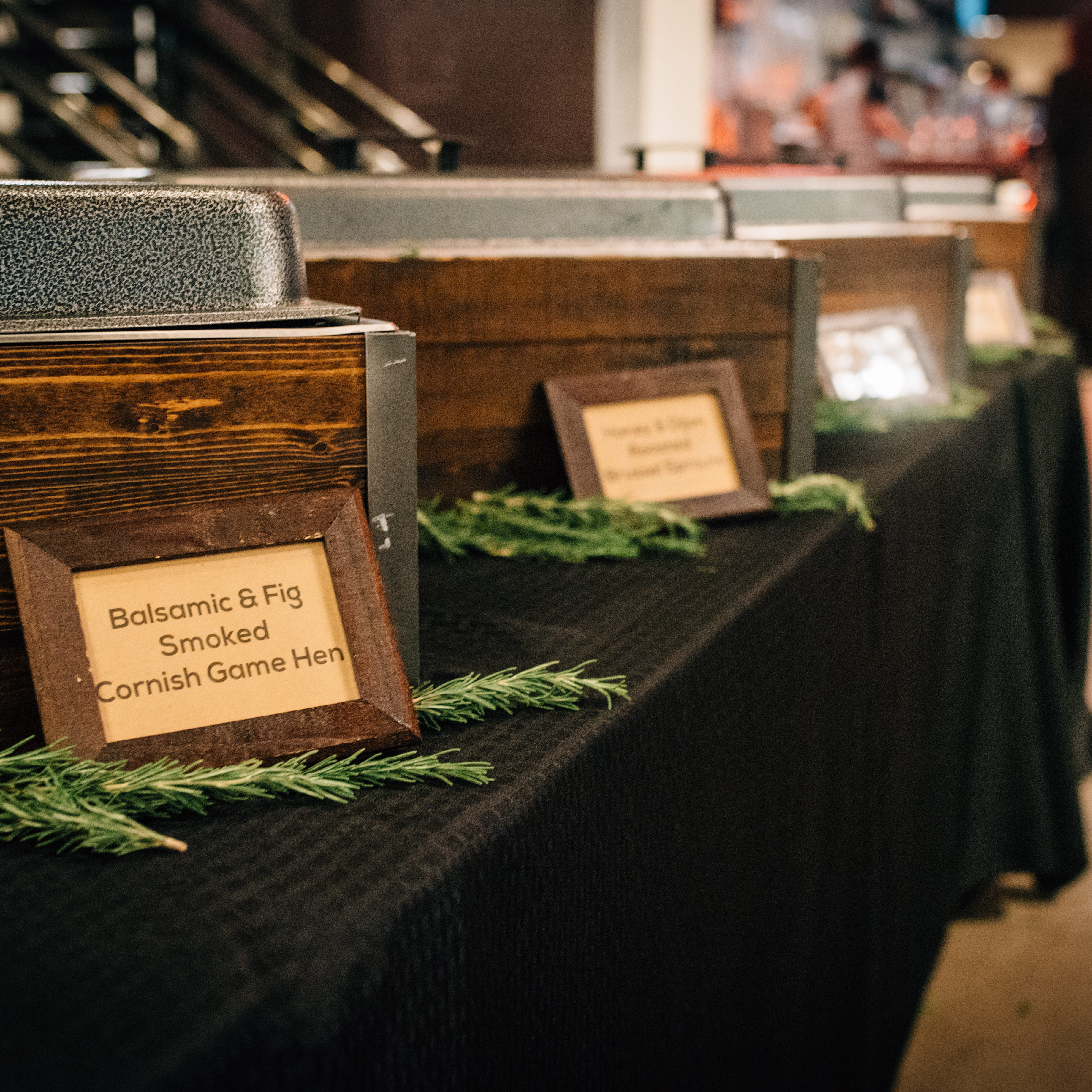 Buffet Style On-Site Catering Includes:
• Buffet Banquet Tables & Linens
• Custom-Built Wood Chafers
• Chefs Decor
• Adequate Buffet Staff for Event Size
• Setup & Breakdown
• Free Tasting
Entrées - $25/person, choose 2 options, each guest pre-selects 1 entrée:
• Balsamic & Fig Smoked Cornish Game Hens -Applewood Smoked & Caramelized wit a Balsamic-Fig Barbecue Sauce
• Peppercorn & Garlic Smoked Prime Rib - Pecan Smoked to Medium Rare & Served with Tangy White Barbecue Sauce
• Pork Tenderloin Roulade - Hickory Bacon Wrapped with a Sausage & Herb Stuffing
*Ask about our Premium Vegetarian/Vegan Substitution options!
Sides - $5/person for each option
• Chickpea Ratatouille - Eggplant, Onion, Red Pepper, Tomato & Summer Squash Simmered with Lemon, Thyme & Extra Virgin Olive Oil
• Honey & Dijon Roasted Brussel Sprouts - Tossed with Sweet Granny Smith Apples,  Almonds & Crisp Bacon
• Chive & Herb Red Potato Mash - Creamy Whipped Red Potatoes with Fresh Spices and Herbs
• Macaroni Au Gratin - Penne Pasta baked in Garlic & Sharp Cheddar Roux Topped with a Toasted Bread Crumb & Grated Parmesan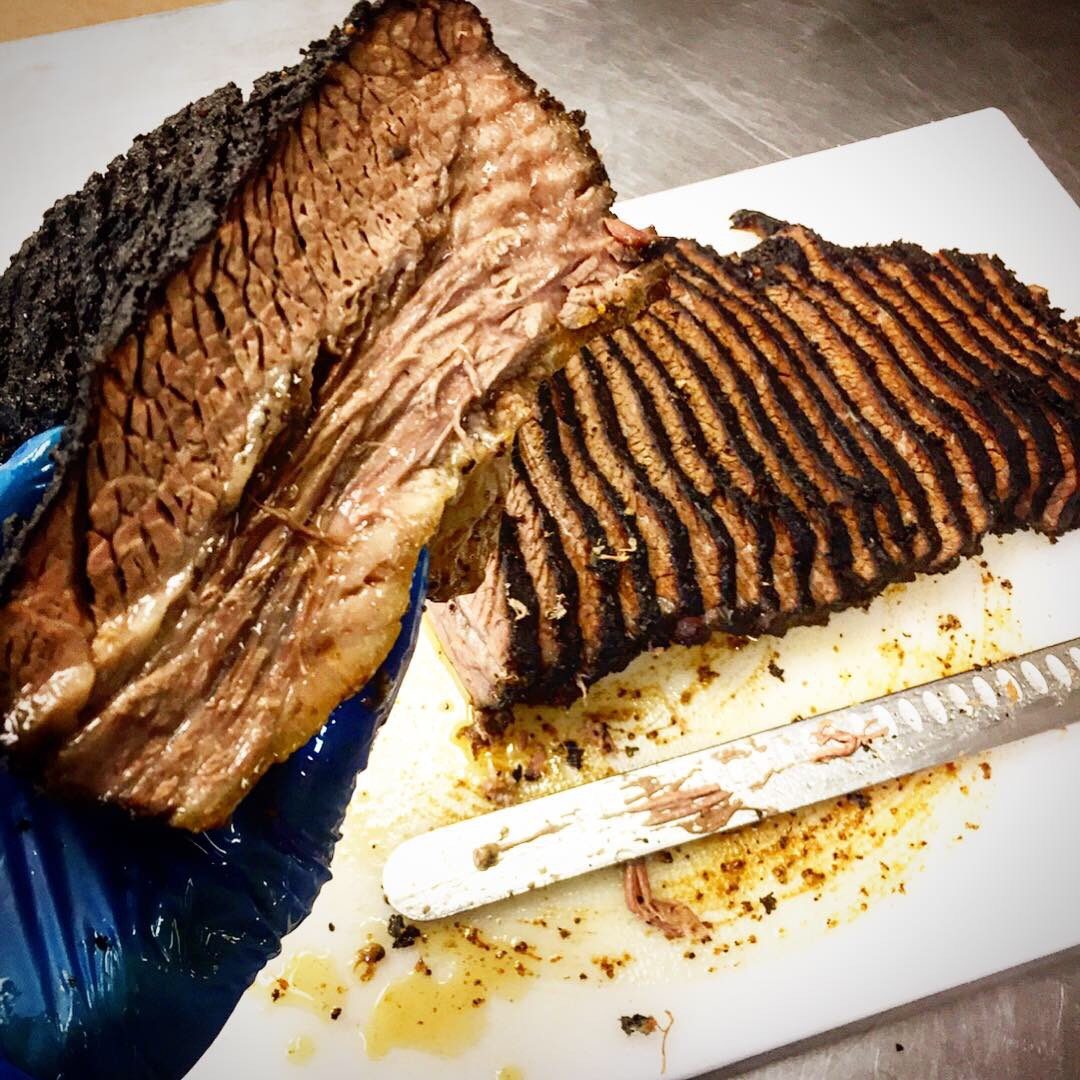 Entrées - $8/Entrée, minimum of 2 Entrée choices
• Colorado-Style Brisket
• Roasted BBQ Chicken
• Pecan Smoked Pulled Pork
• Coffee & Chili Spiced Ribs with a Honey Whiskey Glaze (+$2)
• BBQ Tofu - Vegetarian/Vegan Substitute for as many guests as you'd like - $5/substitution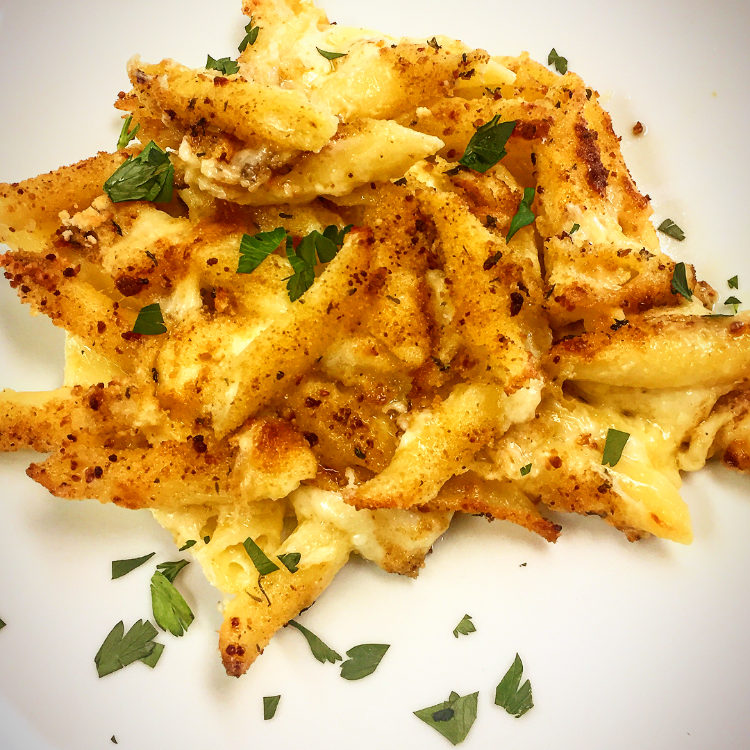 Sides - $3/Side, minimum of 2 Side Choices
• 3 Cheese Mac-N-Cheese
• Cornbread Casserole
• Peach & Bourbon BBQ Beans
• Garlic & Dill Slaw
• Honey Balsamic Green Bean Salad
• Buttermilk Biscuits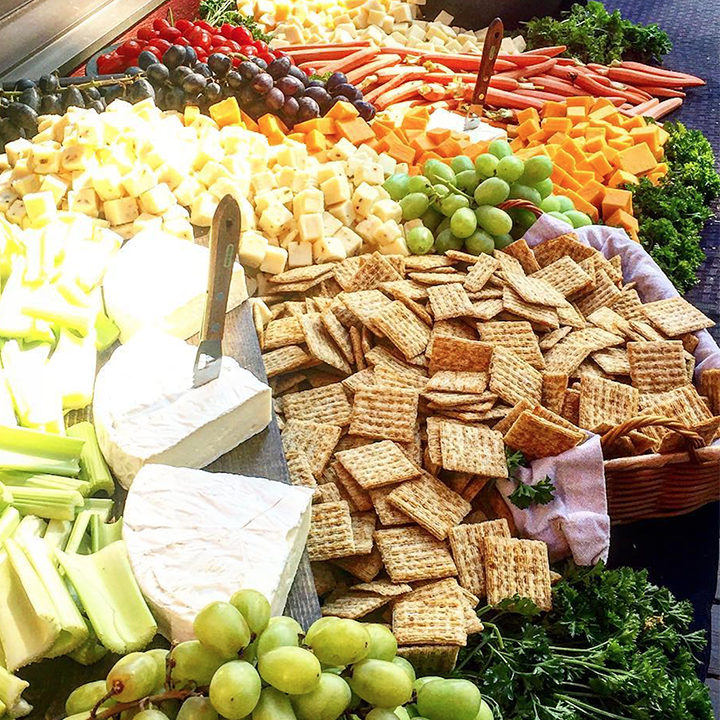 Hors d'Oeuvres 
• Cheese & Vegetable Board ($6/person)
Cheddar, Pepper Jack & Swiss, Brie, Green Pitted Olives, Cherry Tomatoes, Celery, Carrot, Grapes
• Chipotle Apricot Meatballs ($6/person)
Ground Sirloin & Italian Seasoned Pork Glazed with a Sweet & Spicy Sauce
• Bourbon Peach & Bacon Jam Crostini ($6/person) Hickory Smoked Bacon Soaked in Bourbon Peach Glaze Topped with Blue Cheese Crumbles
• Spring Mix Salad ($4/person)
Fresh Organic Tomato, Cucumber & Red Onion with Buttermilk Ranch & Balsamic Vinaigrette Dressing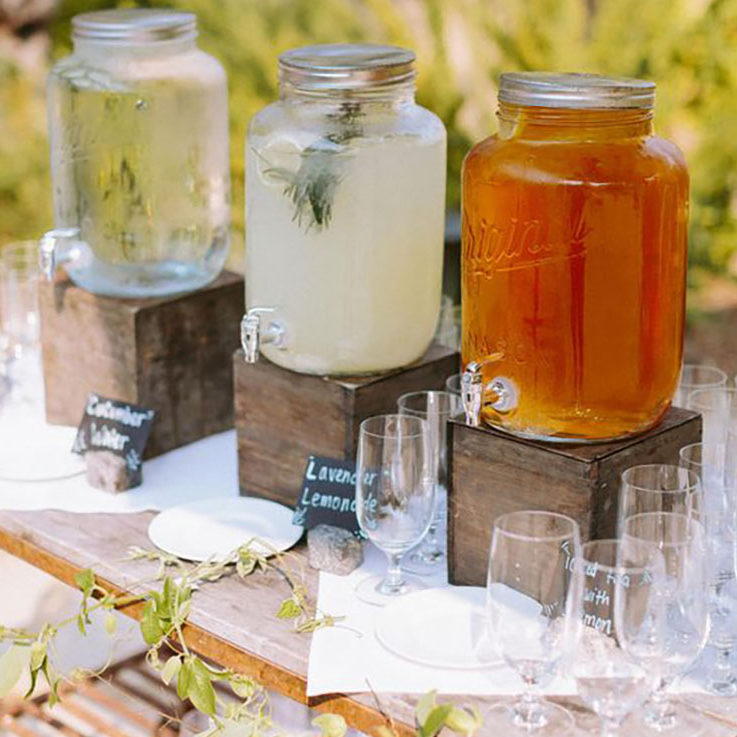 Self-Serve Beverage Station - $5/person
• Lemonade
• Unsweet or Sweet Tea
• Ice Water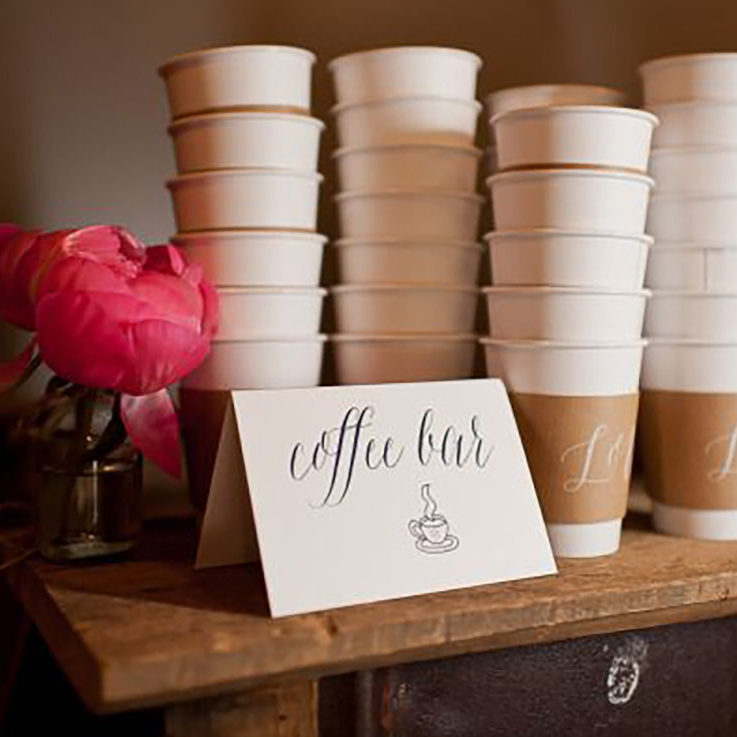 Self-Serve Coffee Station - $5/person
• Regular & Decaf
• Coffee Urns
• Condiments
• 7oz China Coffee mugs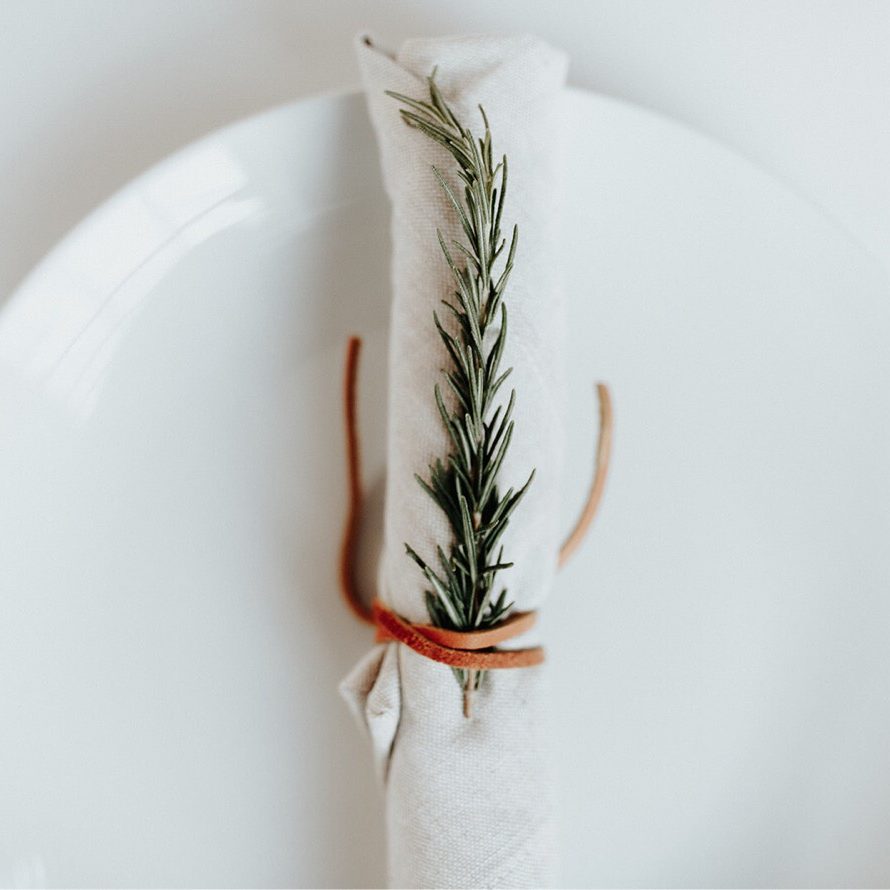 Tableware/Flatware - $10/person
• Dinner plate
• Appetizer plate
• Water glass
• Flatware
• Linen Napkin
• Staff for Bussing Tables
Standard Wedding & Event Catering fee - $15+/person - Custom fee based on event requirements
• Preparation & transport of food
• Necessary on-site equipment
• Adequate staff according to number of expected guests and additional add-ons
• Setup & break down of buffet and, if any, add-on stations as listed above
• Serving of Meats, and optional serving of sides
• Water Service if applicable
• We are also available for remote Mountain destinations with mobile on-site kitchen capabilities
Budget Wedding & Event Catering fee - $6/person
• Preparation & transport of food
• Necessary on-site equipment
• 1 Staff Member to stock buffet during service
• Setup & break down of buffet
• Disposable tableware if applicable
• No add-on stations available